ABOUT ROCKETBIKER ENDURO RACE
ROCKETBIKER ENDURO should be seen as an entertainment event rather than a professional competition. This off-road motorcycle race takes place in a peaceful atmosphere on a specially built track. The race is designed to give you unforgettable feelings and to enjoy entertainment with your motorsports friends. The distance is about 60 km long, divided into three laps. The task of the participant is to finish the distance in control time.
WHO CAN PARTICIPATE?
Anyone who has reached the age of 16 on the race day. Participants up to 18 years of age require a parental authorization, and at least one parent or authorized person must attend/be present at the competition site.
LOCATION OF THE RACE
ROCKETBIKER ENDURO takes place in Dzirciems, Tukums municipality - 90 km from Riga. GPS 57.113493, 23.022388
MAIN EVENT TRACK
The track was created by the well-known Enduro rider Ivo Steinbergs. The race lap is around 20 km long. Difficulty Level - Medium/Hard. For beginners, some places will be challenging. Trail characteristics - mountainous meadow, forest trails, wooded mountains, sand quarry, thick forest.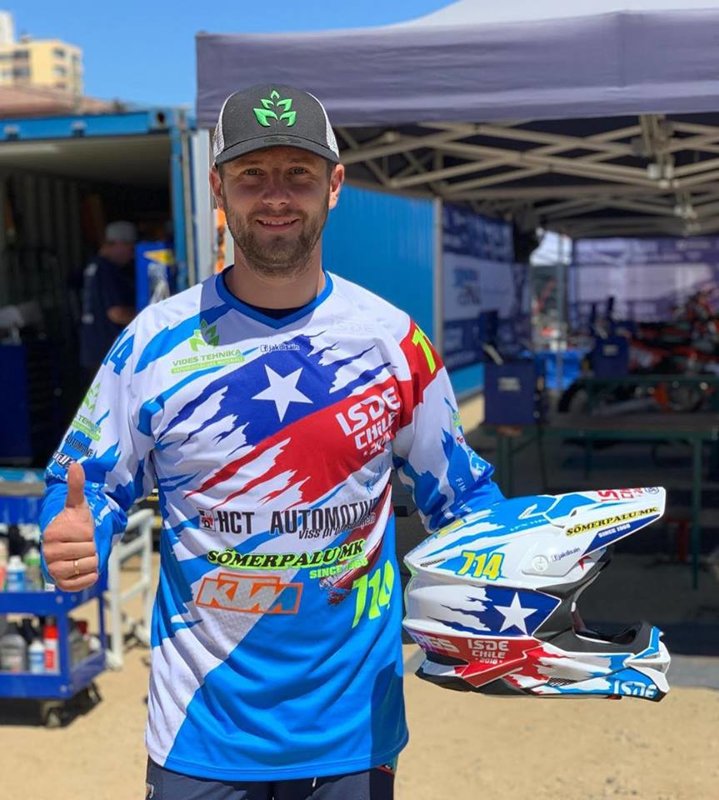 REGULATIONS
ROCKETBIKER ENDURO, however, is a motorsport competition and must follow certain rules. There are guidelines that the rider must follow. They are based on common sense and decency towards other riders. Read the terms here: Terms and conditions
PROLOG
When registering for the competition, the participant receives a specific time when they must arrive at the start of the prologue. If a participant misses his time, he will be admitted to the prologue as the last participant. Prolog contains Cross, Enduro, and Super Enduro elements. The result of the prologue determines the starting order in the Main Event. The prologue is an Enduro-cross test about 7 km long. The participant has two runs in each direction, the best time counts. The winner of the prologue will start the Main Event first. After 15 seconds he is followed by the second place of the prologue, after an additional 15 seconds third, etc. until all participants have started the Main Event.
MAIN EVENT
The Main Event is 3 lap race. The race takes place in a 20-km lap with 10 checkpoints. If a participant has missed one of the checkpoints, to his finish time is added 20 minutes for each missed checkpoint not marked on his card. At the end of each lap, before entering the service park, the participant receives a mark in his card at what time he can start next lap. The participant must spend 20 minutes in the service park, during which the athlete can rest, drink, and prepare the bike for the next lap. The control time for the race is set 5 hours. All participants, who will reach the finish line in control time will receive finishers medals. 5 hours after the first participant start, the finish zone and checkpoints will be closed. Non-finishing riders will be ranked in order by the checkpoints collected.
SUPER ENDURO HEADS UP CHALLENGE (SEHUC)
The competition takes place on the principle of exclusion. All participants will have one practice lap with time control. Top 32 riders will qualify for finals. The SEHUC lap is about 500m long. After qualifying, all participants participating in SEHUC are ranked into pairs according to their results. The winner of each pair goes to the next round. For the loser, a race has ended. Event table
DOCUMENTATION
ROCKETBIKER ENDURO races take place on private land. Driving licenses, like motorcycle registration documents, are not required. A license issued by the National Motor Sports Federation is mandatory. If you need a one-day license, you can buy it directly from LaMSF or from our Shop. As well it will be available to purchase on the competition day at the Secretariat.
SAFETY EQUIPMENT
All participants on the track must wear full motorcycle equipment - helmet, boots, glasses, gloves. When riding with a motorcycle outside the track, it is mandatory to wear a helmet.
HELP FROM MECHANIC AND MOTORCYCLE CARE
The mechanic can only help the participants in the designated service area. There is no limit to the jobs that can be done by a mechanic. Refueling is only permitted if a mat is placed underneath the motorcycle.
HOW TO APPLY?
Registration for the event will start on 1st June 2020.
We want the application process to be simple so please fill in all the required fields with true information.
To apply, go to the " Catalog " section and buy a membership ticket.
Here are some important things you should know:
You must read and agree to the competition rules

before applying.

Prepayments are accepted only through bank transfer.
PARTICIPATION FEE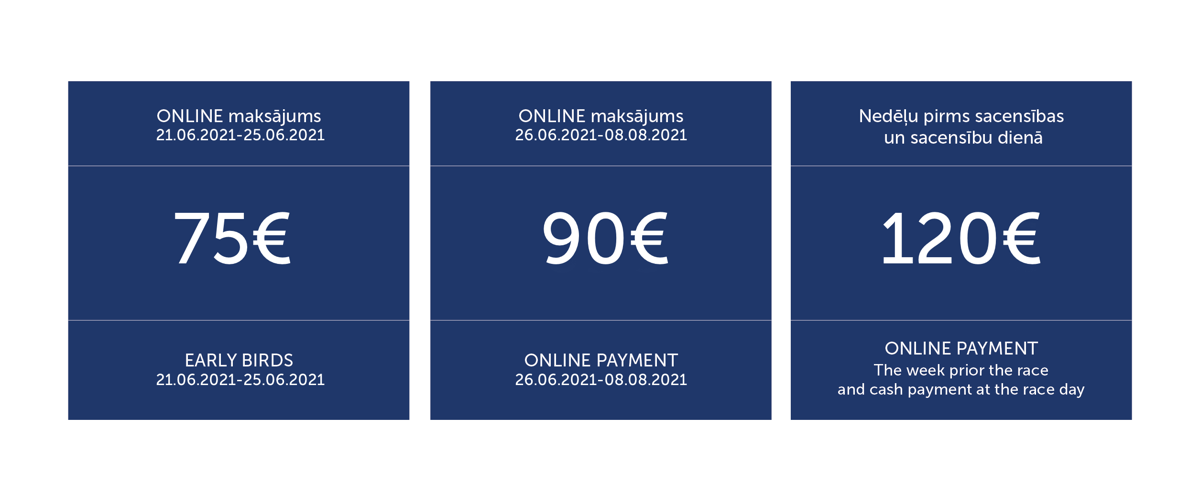 The participation fee includes:
Two full days of the racing.

Paddock place for athlete's vehicle and motorcycle

Official event t-shirt

Beer and soft drinks

Lottery ticket

Refreshment point in the track

Breakfast

Night security for motorcycles
TIME TABLE
14.08. SATURDAY - REGISTRATION, PROLOG, SUPER ENDURO
08:00 – 09:50 REGISTRATION
08:20 – 10:00 TECHNICAL CONTROL
10:15 MANDATORY RIDERS BRIEFING 1
11:00 ADDINOL "PROLOG" 1, 2, 3, 4.
16:00 PROLOG PRIZE-GIVING CEREMONY
16:30 HUSQVARNA "SUPER ENDURO"
19:00 SUPERENDURO PRIZE-GIVING CEREMONY
15:00 – 20:00 MOTORCYCLES TO PARK FERME
19:30 MANDATORY RIDERS BRIEFING 2
20:00 – 23:00 RIDERS PARTY
15.08. SUNDAY - MAIN EVENT
08:00 - 09:00 BREKFAST
08:00 - 08:45 LATE RIDERS REGISTRATION
10:00 KTM "HARD LOOP" (MAIN EVENT)
15:00 FINISH AND CHECKPOINTS CLOUSES
15:30 MAIN EVENT PRIZE-GIVING CEREMONY
Here's a bunch of helpful answers to all those questions we're asked the most. If we don't address your question below, drop us an email at rocketbiker.enduro@gmail.com and we'll get back to you.
IF I APPLY AND PAY FOR ENTRY, HAVE DO I KNOW THAT I HAVE BEN REGISTERED?
The names of the participants whose payment will reach us will be published on our website.
WHAT TO EXPECT FROM THE TRACK?
The lap is 20 km long and consists of mountain meadows, forest paths, sand quarry, off-road.
The level of complexity is medium.
In many places, the track will be wide enough to allow faster riders to overtake more slowest.
However, there will often be places very narrow.
If someone overtakes you by lap please let him pass you.
ARE THE VARIOUS CLASSES AND CATEGORIES IN THE COMPETITION?
No. Everyone in the race is in the same category and distance. Your main competitor is time.
WILL THE TRACK BE MARKED OR I NEED A NAVIGATOR?
The entire route will be marked with indicative signs and in some cases even with bands. Navigation or map in the track is not required. When riding on the main track you should follow the blue signs.
WILL THE "CHICKEN LINE" BE CARRIED OUT ON DIFFICULT SECTIONS?

Yes. If you decide to use a chicken line you will receive a 20 minutes penalty. At the chicken line, you have to follow the red signs until you reach the main course which is marked with blue signs.
DO I HAVE TO STOP AT THE CHECKPOINT?
Yes.
You have to stop at the checkpoint and you can go on the distance only after the track marshal gives you a signal.
DOES MY BIKE NEED TO BE REGISTERED?
ROKETBIKER ENDURO races take place on private land, so motorcycle registration documents are not required. You can participate with Enduro or Motocross bike. In a couple of places, the track may cross a public road that is likely to be used also by other transportation. The fact that you participate in the race does not give you an advantage over other road users.
WHAT WILL BE IN THE PARTICIPANT "WELCOME" BAG?
At registration, the participant will receive a bag containing:
an envelope with the participant's starting numbers which have to be put on a motorcycle before technical control.




riders bracelet. Without the bracelet, you will not be able to pick up your motorcycle fro PARK FERME. Bracelet is also a ticket for a free beer breakfast;




a waste bag for a paddock (be polite, what you bring it to the race bring back with you);




official ROCKETBIKER ENDURO T-shirt and sponsors souvenirs.



ARE THERE A LIMITATIONS ON TIRES?
Not.
You can ride with any tire.
When selecting tires, you can consider the following factors.
Track: Prologue - 100% solid clay.
Main distance: 40% clay, 20% sand, 40% loose forest soil.
You can change an unlimited number of tires.
Yes, you can.
Anyone who reaches the finish within the control time will receive the finisher's medal.
In addition, the first three places in the absolute ranking will get trophies and prizes.
ARE CASH AWARDS IN COMPETITION?
Nope.
ROCKETBIKER ENDURO,
are about participation, enjoyment and hanging out with your mates
and a good time on motorcycles along a specially designed track.
This is not a place to look for a profit opportunity.
WHAT IS AVAILABLE AT THE COMPETITION SITE?
Toilets and bar are provided at the competition site.
There is no showers and electricity connection.
I
S THERE ACCOMMODATION NEARBY?
?
Around 20 km away is three large city's - Talsi, Tukums, Kandava. There are plenty of opportunities to stay overnight.
D
O I NEED LIGHTS ON MY BIKE?
?
No. The event is running during daylight hours.
IS THERE MOBILE COVERAGE?
CAN I USE A GENERATOR AT THE PADDOCK?
Yes, but only between 07:00 and 22:00.
ARE SPECTATORS ALLOWED TO ATTEND?
Yes of course.
Participants are invited to invite their supporters and assistants to the race to help them reach their goals.
AFTER PAYING MY ENTRY FEE, CAN I GET A REFUND?
If the
cancellation is made more than two weeks before the race, you will get 90% of the money back.
If it is received 7-14 days before the race, you will receive 50% of the money paid back.
If the cancellation is received less than 7 days before the race, the entry fee will not be refunded.
PROBLEMS OR ISSUES?
Just drop us an email at
rocketbiker.enduro@gmail.com
and we'll get back to you as soon as possible.